Bank Account details of Project Mumbai
ACCOUNT NAME: PROJECT MUMBAI
BANK: AXIS BANK LIMITED
ACCOUNT NUMBER: 918020096611456
IFSC CODE: UTIB0000740
ACCOUNT TYPE: CURRENT ACCOUNT
PROJECT MUMBAI FOR MUNICIPAL SCHOOL CHILDREN
The year 2020 brought with it unprecedented changes to a normal world. Every sphere of life changed, we had a new normal to handle and had to adapt ourselves to virtual platforms.
One crucial sector that had to adapt 360 degrees and is still trying to understand the meaning of this new normal is the education system.
We want to hear from you!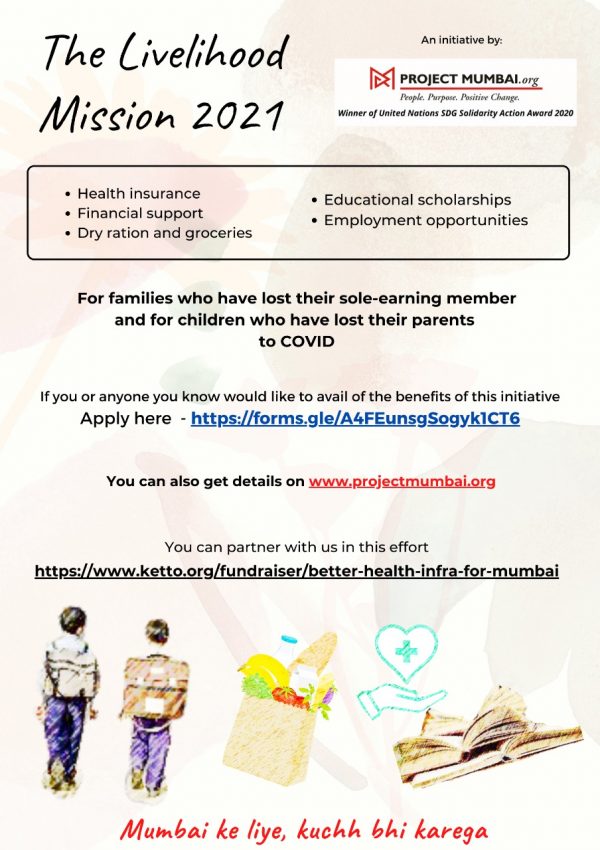 Help Project Mumbai Raise Funds For COVID-19 Relief
The COVID 19 pandemic has taken a toll on so many of us. All around.
We know there are so many who have lost jobs, or suffered huge business losses. Families have lost their sole earning members, compelling children to discontinue studies.
There are so many instances of children, losing both parents to COVID as well.
It is our duty to help as many people as we can.
Project Mumbai has been relentless in its effort to support those in need.
The LIVELIHOOD MISSION-2021 is our effort to identify people in each of these segments and provide them support.
Be it financial support to guardians of children who have lost their parents, educational scholarships for others, Life and Health Insurance facilities, skilling and employment to adult survivors of those who have lost the sole earning member, or groceries support to families which have seen distress due to job losses.
If you know any such verified instances, please share the details here.
We would be happy to work with you and provide the support.
You may either direct them to fill in these details or help them avail of this facility.
Please have them fill this form, with details at the earliest.
Some of you who may wish to contribute financially to The LIVELIHOOD MISSION 2021 can click on the link and make a contribution as well.
You will be sent a 80 g tax benefit certificate immediately on your contribution.
Thank you.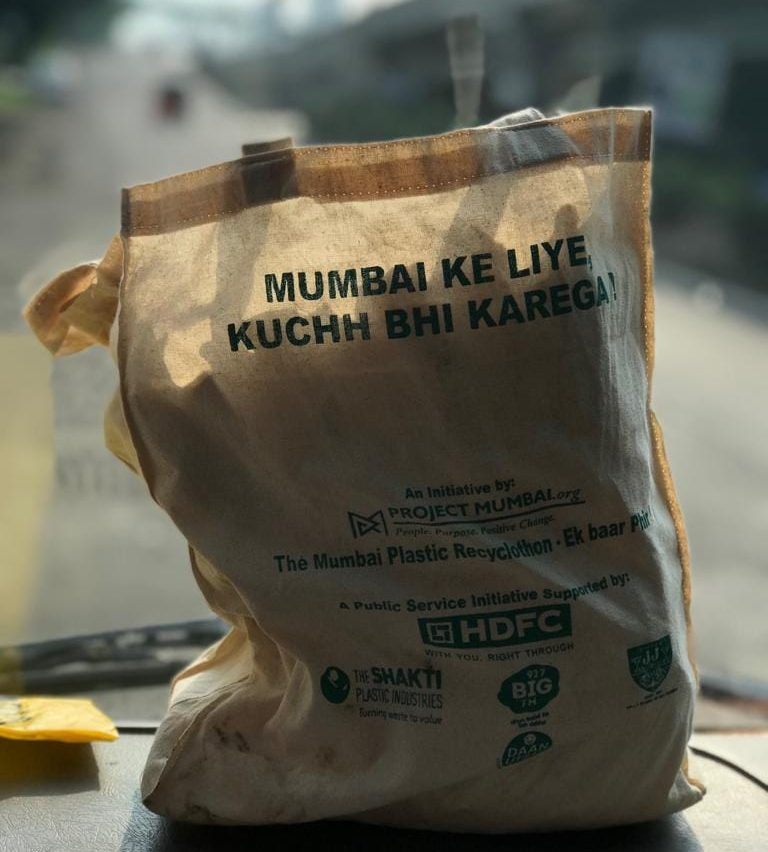 Your Donation Can Change Someone's Life
You can make a big difference to the society. We cannot do work that we do without your support. If you wish to see the Mumbai we have always yearned for, then it is time we all came together to ensure a happier society.
Help Project Mumbai Raise Funds For COVID-19 Relief
We are raising funds for Covid -19 relief. We work to create social transformation through initiatives of scale. Coronavirus Disease 2019 (COVID-19) is a respiratory illness caused by a novel coronavirus named SARS-CoV-2 which is a new strain of a large family of viruses called Coronaviruses (CoV).
For More Details & DONATIONS