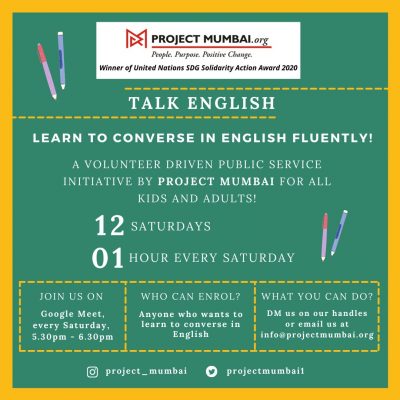 We are very excited to launch Talk English
a volunteer-driven public service initiative for children and adults, aimed at improving the fluency of spoken English.
These sessions are completely free and open to all those looking to overcome fears, feel more confident in their speech.
And have a great time learning something new during this lockdown.
Project Mumbai is a registered charitable trust under Mumbai Public Trusts Act, 1950. It is a platform of collaboration for ideas and solutions from individuals to institutions.Volunteering by individual and corporate citizens will be an integral part of every project we undertake