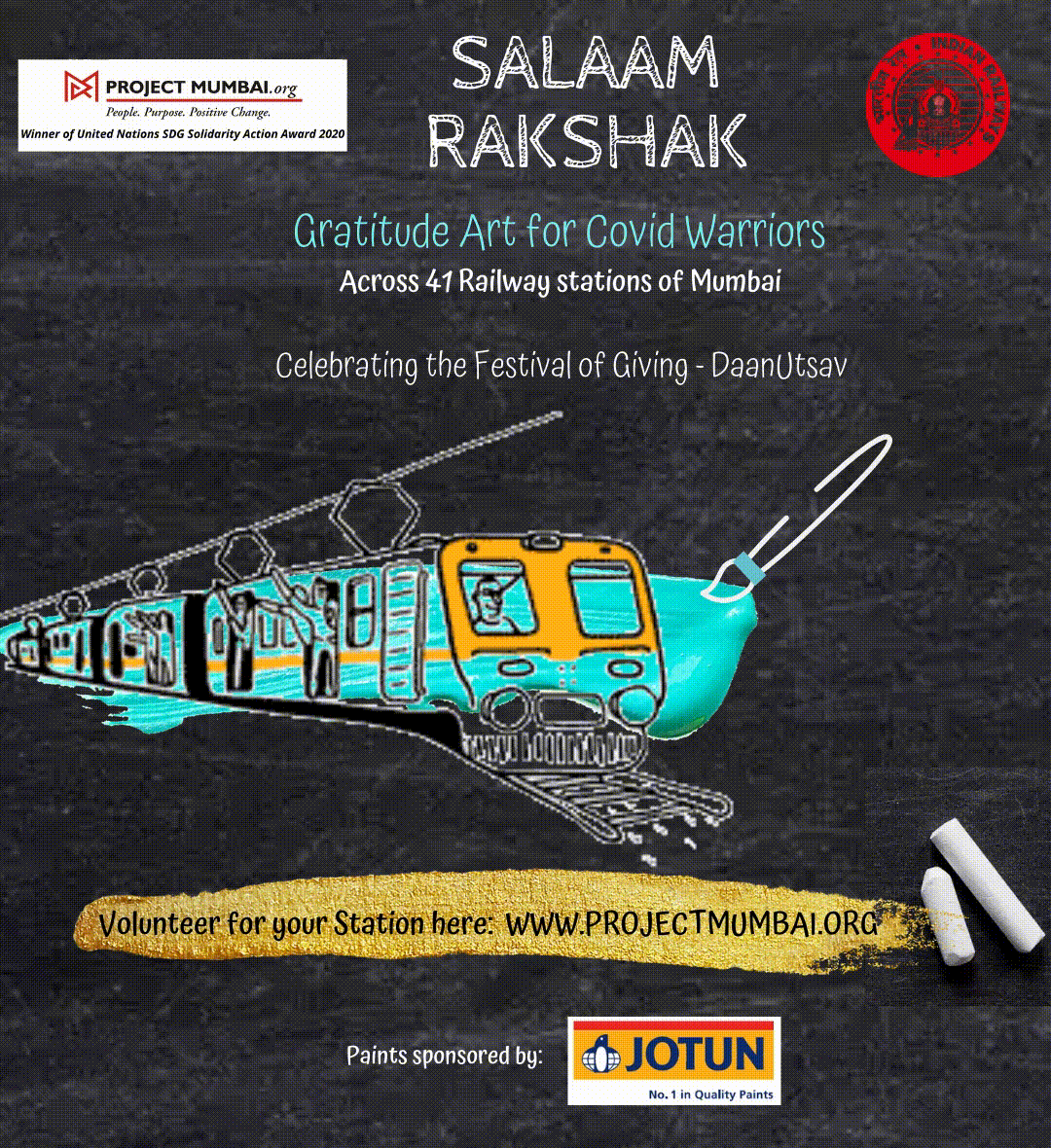 In ordinary life, we hardly realize that we receive a great deal more than we give, and that it is only with gratitude that life becomes rich.
Salaam Rakshak – Salute to the protectors is an initiative under which Mumbai suburban network is being beautified as a tribute and respect to the corona warriors.
In total, 41 stations were a part of this initiative.
19 stations on Central Railway from CSMT to Thane and 22 stations on Western Railway from Churchgate to the Davis area.
In the first phase, four stations on the Central Railway i.e. Mulund, Ghatkopar, Kurla and Matunga were beautifully painted.
Five stations on Western Railways i.e. Santa Cruz, Andheri, Malad, Borivali and Dadar were painted as well.
Matunga station was painted with tributes to women as it has the first all-women staff railway station in India.
According to Shishir Joshi, CEO and founder of project Mumbai, "Salaam Rakshak is a unique way to express our gratitude to the warriors across india, who have been relentlessly fighting the pandemic. For Project Mumbai, it cannot be a better opportunity as railways also bind Mumbai together."
Project Mumbai is a registered charitable trust under Mumbai Public Trusts Act, 1950. It is a platform of collaboration for ideas and solutions from individuals to institutions.Volunteering by individual and corporate citizens will be an integral part of every project we undertake