An important new initiative in partnership with the Government of Maharashtra and the BMC, to set up libraries for BMC schools across the city of Mumbai.
Each library to be equipped with ~300-400 books, in English, Hindi and Marathi. Books will be curated based on the curriculum, student profiles, medium of instruction and specific needs of each school, and will include fiction, non-fiction, reference books, comics, children's journals, magazines and newspapers.
Library infrastructure including cupboards, furniture, floor coverings will be provided as needed.
Our volunteer community includes talented students in art and design who will beautify the libraries to make them colourful, inviting and fun spaces for children
We propose to conduct regular workshops and events at the libraries, such as story telling, essay writing, creative writing workshops, competitions and so on.
The aim of Read Mumbai is to provide all our school children with access to the wonderful world of books, to spark their imaginations, expand their horizons and also provide them with access to a rich repository of knowledge for use in their educational endeavours.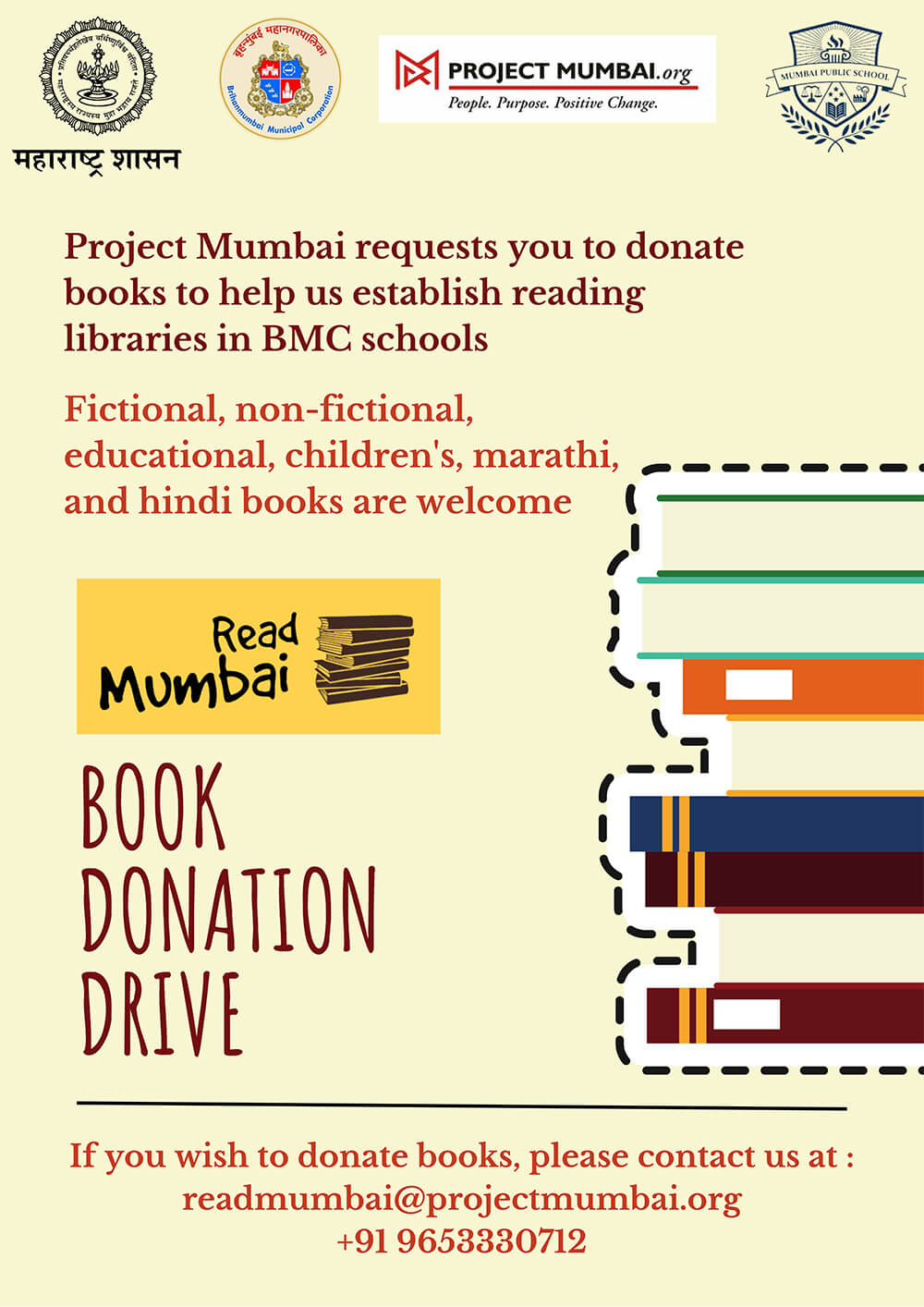 Ever wondered what's the significance behind the name which adorns the signboard at the beginning of your lane?
Project Mumbai has launched one of the biggest and largest mapping initiatives of Mumbai's roads. And what is on these roads. Including Hospitals, Educational institutions, pharmacies, and even Police stations. A collaborative action plan aims at ensuring every main road, every 'gully' gets mapped and its history recorded. A QR Code will help you navigate this further.
The MCGM, the Mumbai Police and the Mumbai University have joined hands with Project Mumbai to make this happen.
YOU CAN BE PART OF THIS INITIATIVE.
Project Mumbai's initiative is to first identify every road, source the history of the person of prominence who is featured on the sign board, and feature their contribution on a digital platform.
Additionally, the effort will be to provide details of other civic requirements of importance, which are the police station locations, addresses, numbers, and subsequently hospitals, educational institutions etc, on the map.
The next is to QR code the sign boards which will be the enabler for citizens to be able to digitally track the locations with ease.
And lastly, but most critically, ensure that the locations are all geo-tagged so that every citizen can not only benefit from the location, but also the points of interest at the click of a button. 
Another interesting aspect that the Project Mumbai team plans to add is that every time a person clicks on the road sign and name, he/she will get to see which police station or jurisdiction this road comes under, which will be a huge enabler for citizens when they have to report a crime or any untoward incident. 
The Mumbai Police has agreed to map and share locations of every police chowki and police station across the 94 police stations under Municipal limit, with their contact number etc, with Project Mumbai.
The Mumbai University has officially joined hands with Project Mumbai by offering us an army of 15,000 student volunteers for the data collection exercise.
One of the most prominent and credible history institutions of India has offered its historians to support the process of verification of data. The association will get formalised soon. 
Several other student groups have joined hands to help research and authenticate the data that is being sourced.
The entire collaborative initiative is being led by Project Mumbai.
Project Mumbai is a registered charitable trust under Mumbai Public Trusts Act, 1950. It is a platform of collaboration for ideas and solutions from individuals to institutions.Volunteering by individual and corporate citizens will be an integral part of every project we undertake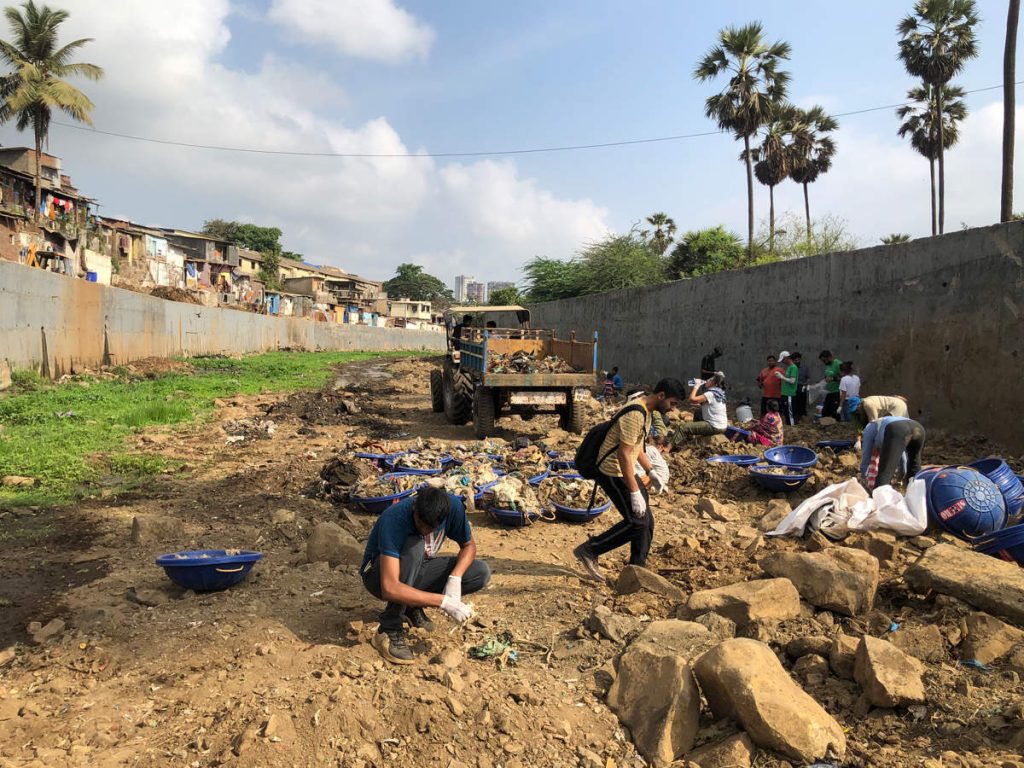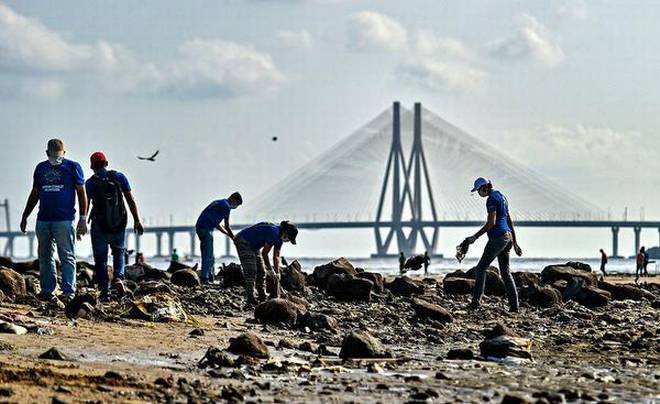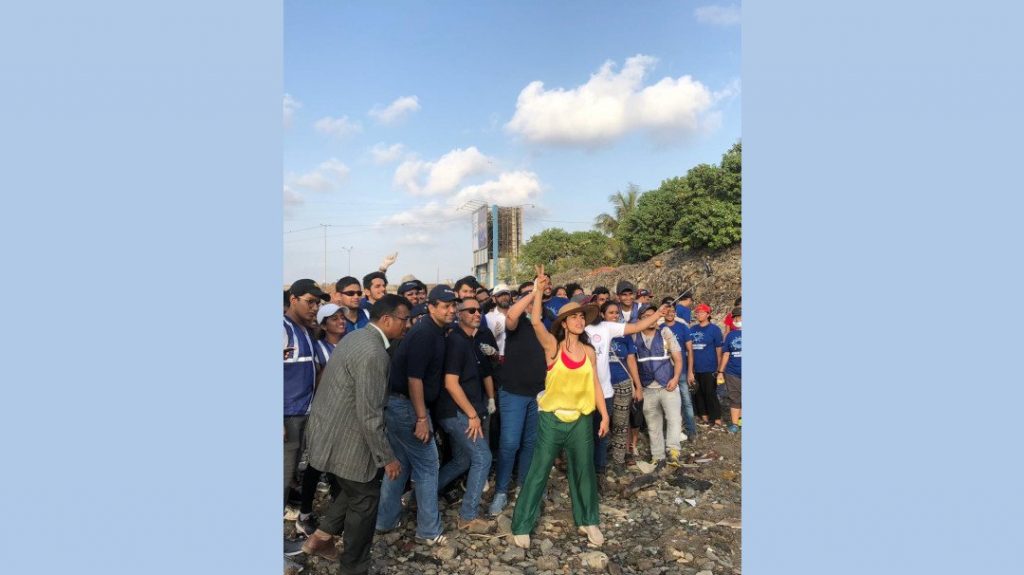 In common with our ethos of Public-Private-People initiatives, we are looking for citizen participation in this important project. We are looking for books, funding for library infrastructure, and volunteers who can contribute their time and talent to make this project a success.