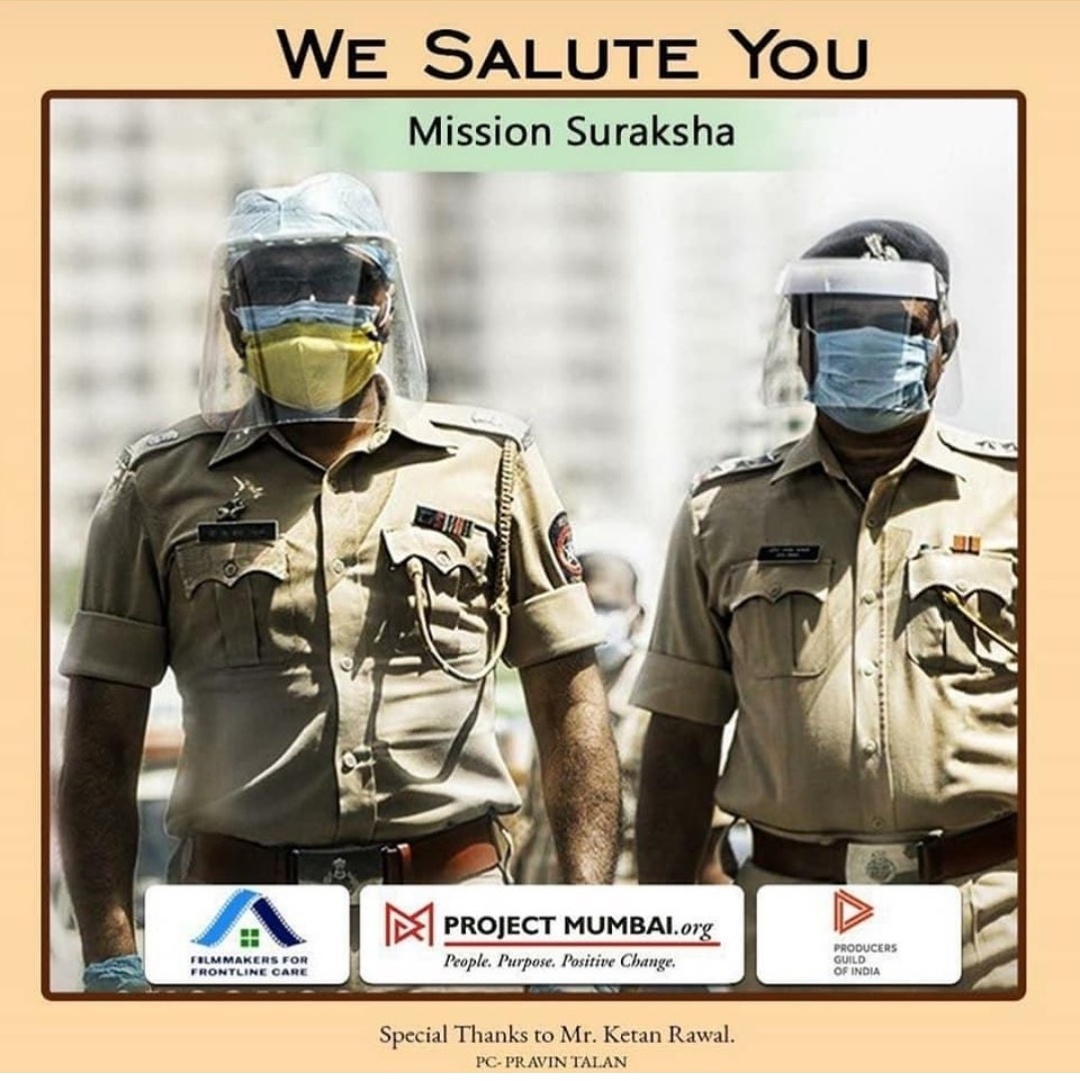 Heroes don't always wear capes
Project Mumbai supported by extremely able collaborated partners, provided 16 vanity vans for policemen on bandobast duty.
 During this initiative, the other category of uniformed warriors, the cops, remained our focus. Especially women cops who remain out on the road for our protection and safety and many times have limited options to go to washrooms too.
The larger motive behind this initiative was to help people stand back on their feet. Especially those who were finding it hard to make ends meet in these unprecedented times. The project Mumbai team took it upon themselves to map such people and in a way help the city's administration process too.
 Looking at these issues faced by them and as a way of expressing our gratitude, the Project Mumbai team along with Filmmakers for frontline care and the Producers Guild of India, procured 16 vanity vans for them to rest and use them as restrooms too.
Along with this, Project Mumbai equipped these real life heroes with sanitizers, biscuits and sanitary napkins as well.
Project Mumbai is a registered charitable trust under Mumbai Public Trusts Act, 1950. It is a platform of collaboration for ideas and solutions from individuals to institutions.Volunteering by individual and corporate citizens will be an integral part of every project we undertake