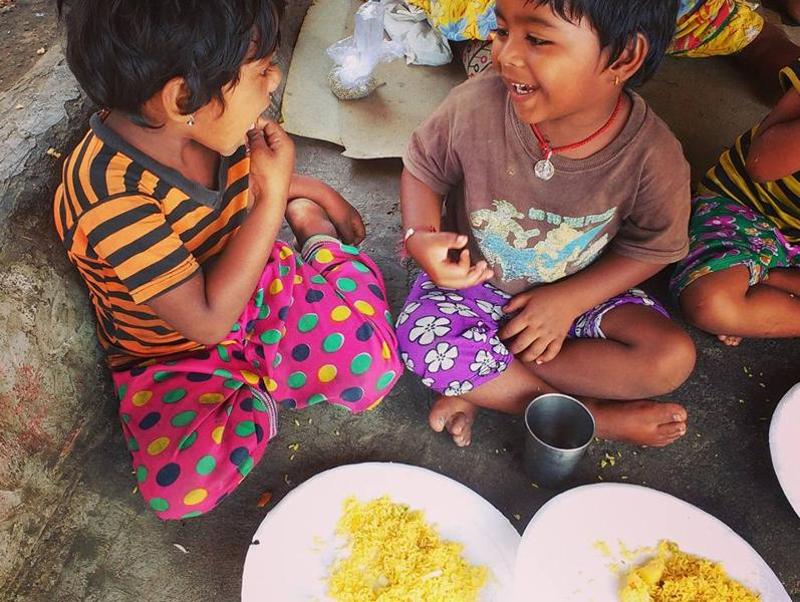 " Food brings together on many different levels. Its nourishment of the soul and body. It's truly love."
 Providing meals, medicines and groceries to over 10,000 senior citizens and people with disabilities or living alone.
Our first actionable initiative began even before the lockdown was announced. Our army of volunteers swung into action to provide this service.
 In several cases, we dipped into our resources of donations to pay for the groceries of those who could not afford to purchase.

This was to reach out to those, who were under home quarantine as a part of the air travel protocol.
 We provided this service as we did not want them to feel compelled to step out.
We simultaneously reached out to retail outlets to provide us pre-packaged grocery kits so that there is zero physical touch when it came to our volunteers delivering grocery kits to those medically quarantined. Their health and safety were and remains our responsibility.
We, along the way, also realised that senior citizens living alone, were among the most vulnerable. For medical reasons and also physically, they had movement limitations.
 Additionally, with house help not available, due to the lock down, many senior citizens were forced to fend for themselves. The same was for people with disabilities living alone in Mumbai.

That is when we launched one of the largest free home delivery services for senior citizens living alone in Mumbai.
 Similarly, we launched a helpline for medicines, groceries and veggies for those with physical disabilities as well.
We got immediate response through phone calls from people across the world, requesting us to take care of their parents or near and dear ones.
We also launched a buddy system among our volunteers so that these seniors were attended to emotionally.
A large number of such citizens required customized food. Our volunteers began providing cooked food, in several cases, from their own homes. In other cases, we utilized agencies who could cook–which we sponsored–and they would deliver.
For people with disabilities, ensuring medicines on time was a challenge which we undertook.
 The Mumbai Municipal Corporation came on board as a partner, appreciating our initiative.
We have helped and supported over 10000 such individuals and families so far.
We have been responding to requests from across the world and therefore our army of volunteers are also expanded rapidly.
Project Mumbai is a registered charitable trust under Mumbai Public Trusts Act, 1950. It is a platform of collaboration for ideas and solutions from individuals to institutions.Volunteering by individual and corporate citizens will be an integral part of every project we undertake