Seamless Navigation at Hospitals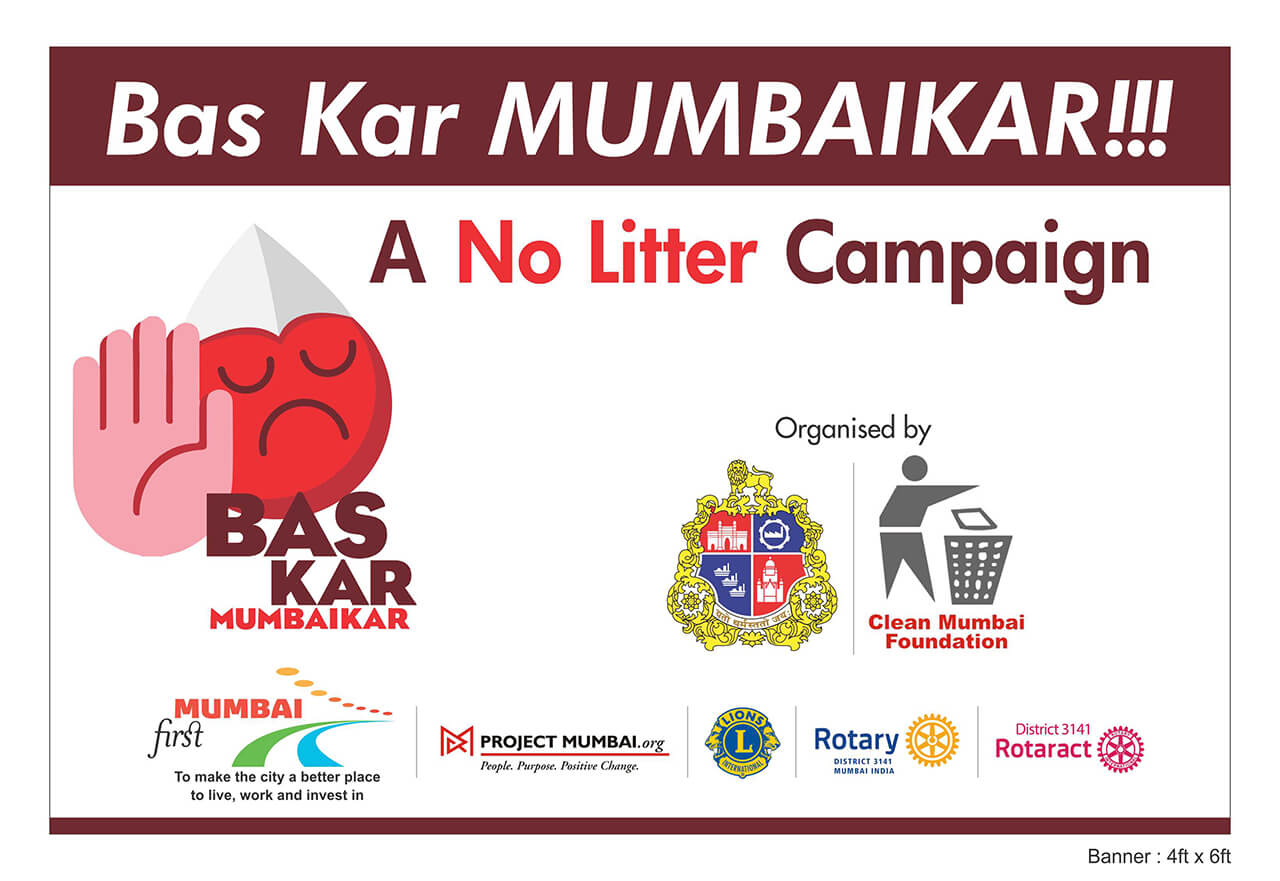 " Stop littering the earth. It is not your garbage can."
Project Mumbai is collaborating with clean Mumbai foundation and the MCGM to launch a massive anti littering drive called Bas Kar Mumbaikar (That's enough Mumbai residents).
The project is too urge and provoke citizens not to litter and ensure that they prevent others from doing so as well.
The project was inaugurated by the mayor of Mumbai on 30th Jan, 2019.
Project Mumbai is a registered charitable trust under Mumbai Public Trusts Act, 1950. It is a platform of collaboration for ideas and solutions from individuals to institutions.Volunteering by individual and corporate citizens will be an integral part of every project we undertake