SAMAVESH – MAKING MUMBAI ACCESSIBLE & INCLUSIVE
Project Mumbai takes great pride in its partnership with the Mumbai Wheelers Wheel Chair Basket Ball Association #MWWBA.
Our collaborative effort will begin with providing accessible playing infrastructure to the fantastic bunch of wheelchair basketball players of Mumbai and Maharashtra, coaching support, employment opportunities and create orientation sessions with parents of differently-abled children, suggest career and healing options so they do not have to struggle with their child's future.
Mumbai Fire Brigade in partnership with Project Mumbai, an award-winning not-for-profit today launched AGNI RAKSHAK–MAKING MUMBAI FIRE SAFE– a unique citizen volunteer program to train citizens in fire safety and awareness.
Keeping in mind the prevailing health concerns , both Project Mumbai and Mumbai Fire Brigade we have jointly decided to suspend the AgniRakshak training in the month of January 2022.
We shall remain in preparedness and ready to resume in February but of course depending on the prevailing health conditions and guidelines laid down by MCGM .
The training is free. Those interested to register can write to volunteer@projectmumbai.org/old and will continue every Saturday, for those who wish to register porjectmumbai.org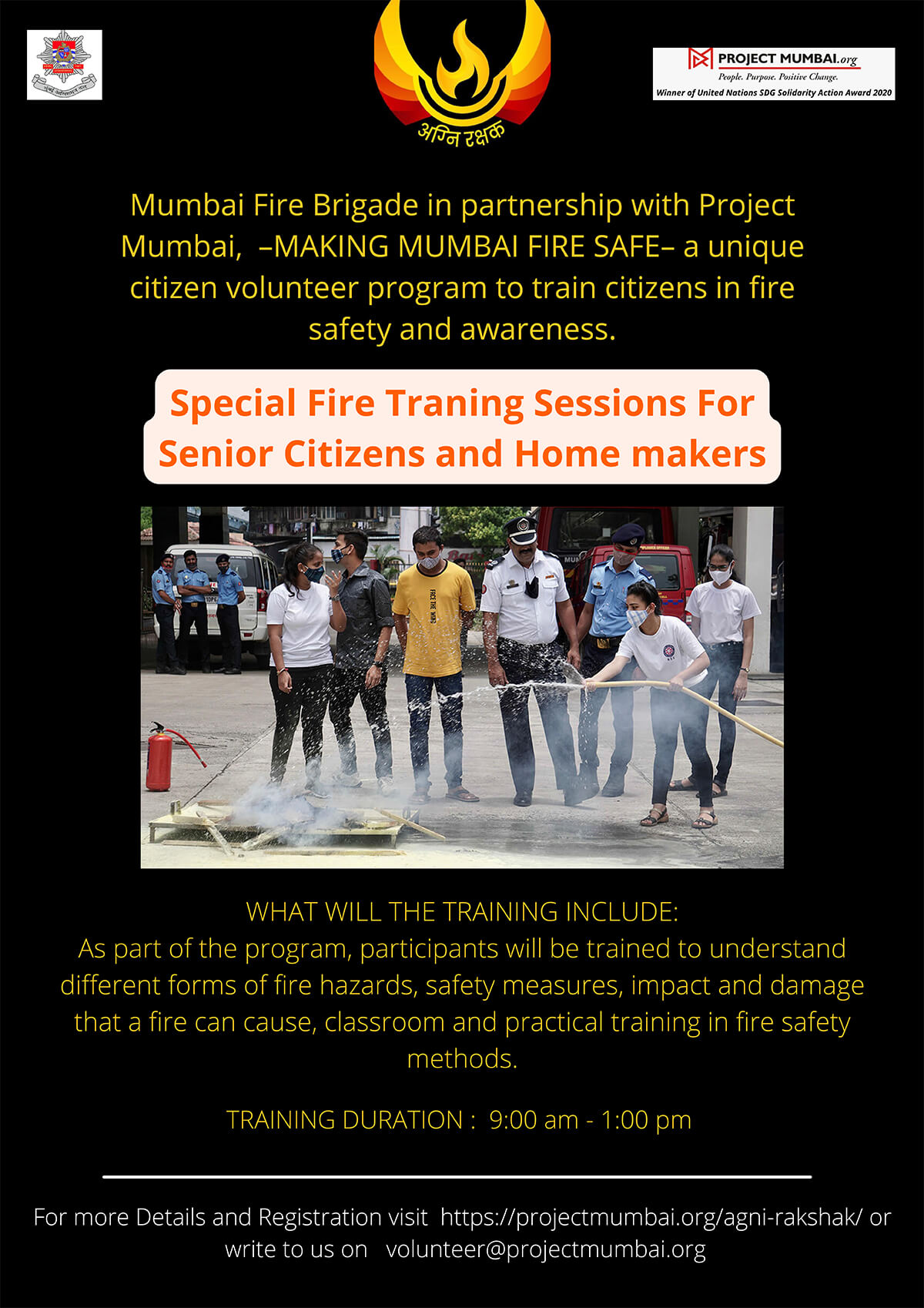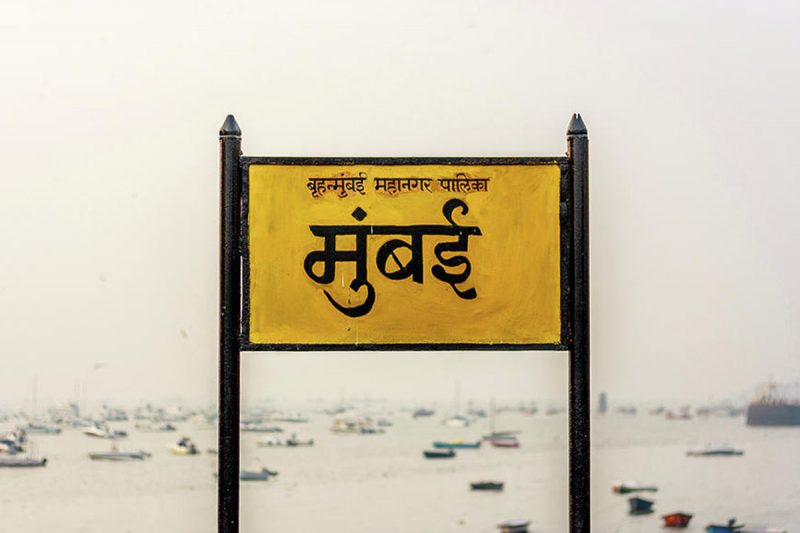 Project Mumbai has launched one of the biggest and largest mapping initiatives of Mumbai's roads. And what is on these roads. Including Hospitals, Educational institutions, pharmacies, and even Police stations. A collaborative action plan aims at ensuring every main road, every 'gully' gets mapped and its history recorded. A QR Code will help you navigate this further.
The MCGM, the Mumbai Police and the Mumbai University have joined hands with Project Mumbai to make this happen.
Lakhs of people in India need an organ transplant every year. Five lakh annually to be precise.
0.01 percent of citizens across India are organ donors. Even this number is going down.
Each one of us can save lives. As individuals. As a family.
By pledging to donate.
Project Mumbai launches an initiative to create an awareness to urge people to PLEDGE to donate their organs. The first step in saving a life.
We are doing this in partnership with the AMAR GANDHI FOUNDATION and supported by ROTTO-SOTTO.
HAR GHAR HAI DONOR is not just about one person-the ME. But about the collective. The WE.
Can we come together as a family and donate our organs?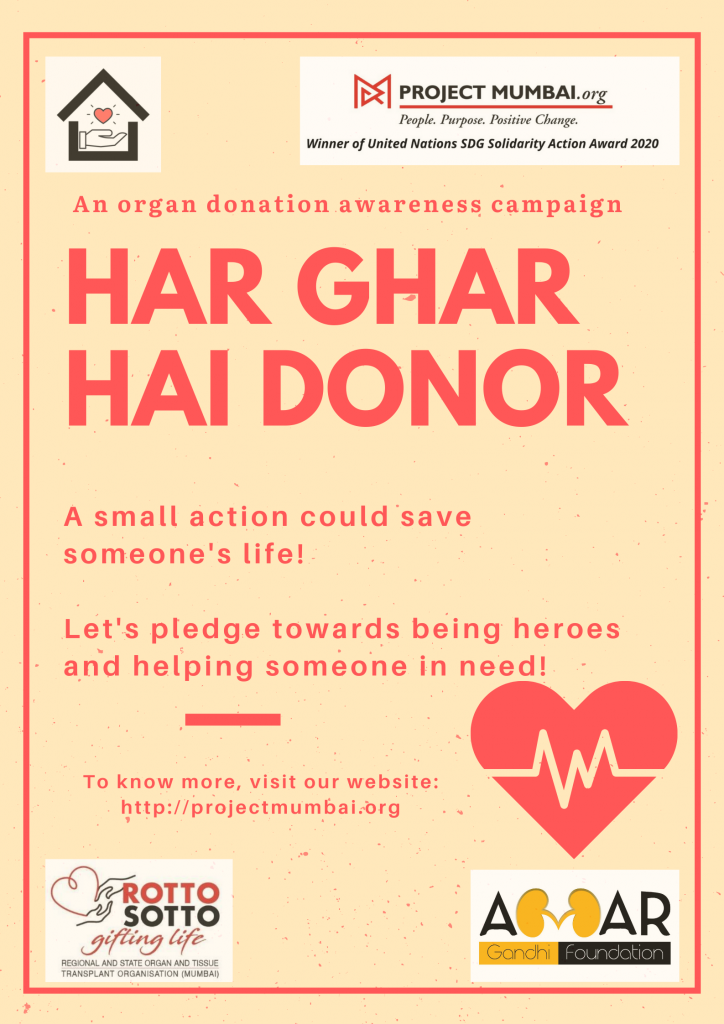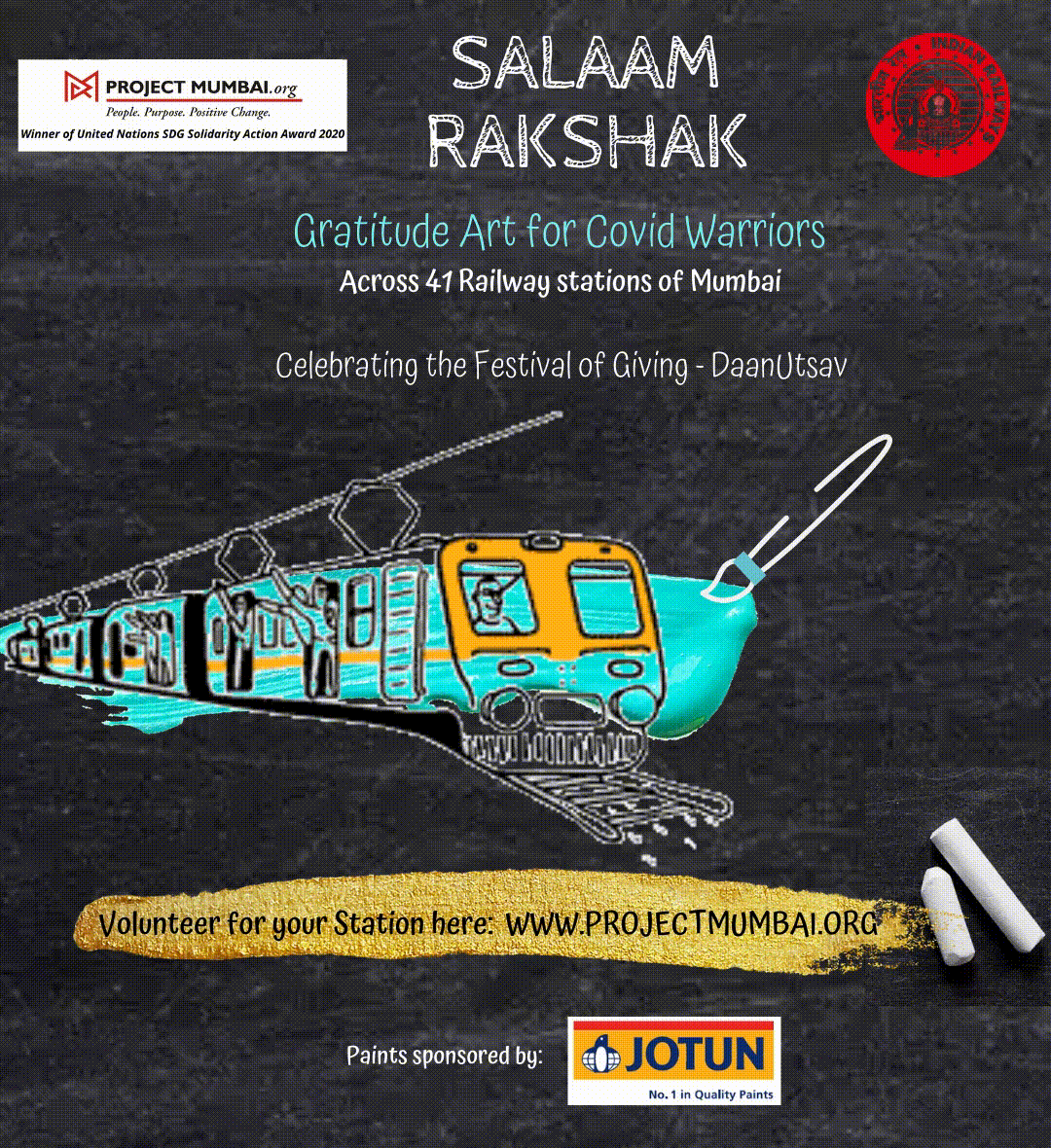 Salaam Rakshak – Salute to the protectors is an initiative under which Mumbai suburban network is being beautified as a tribute and respect to the corona warriors.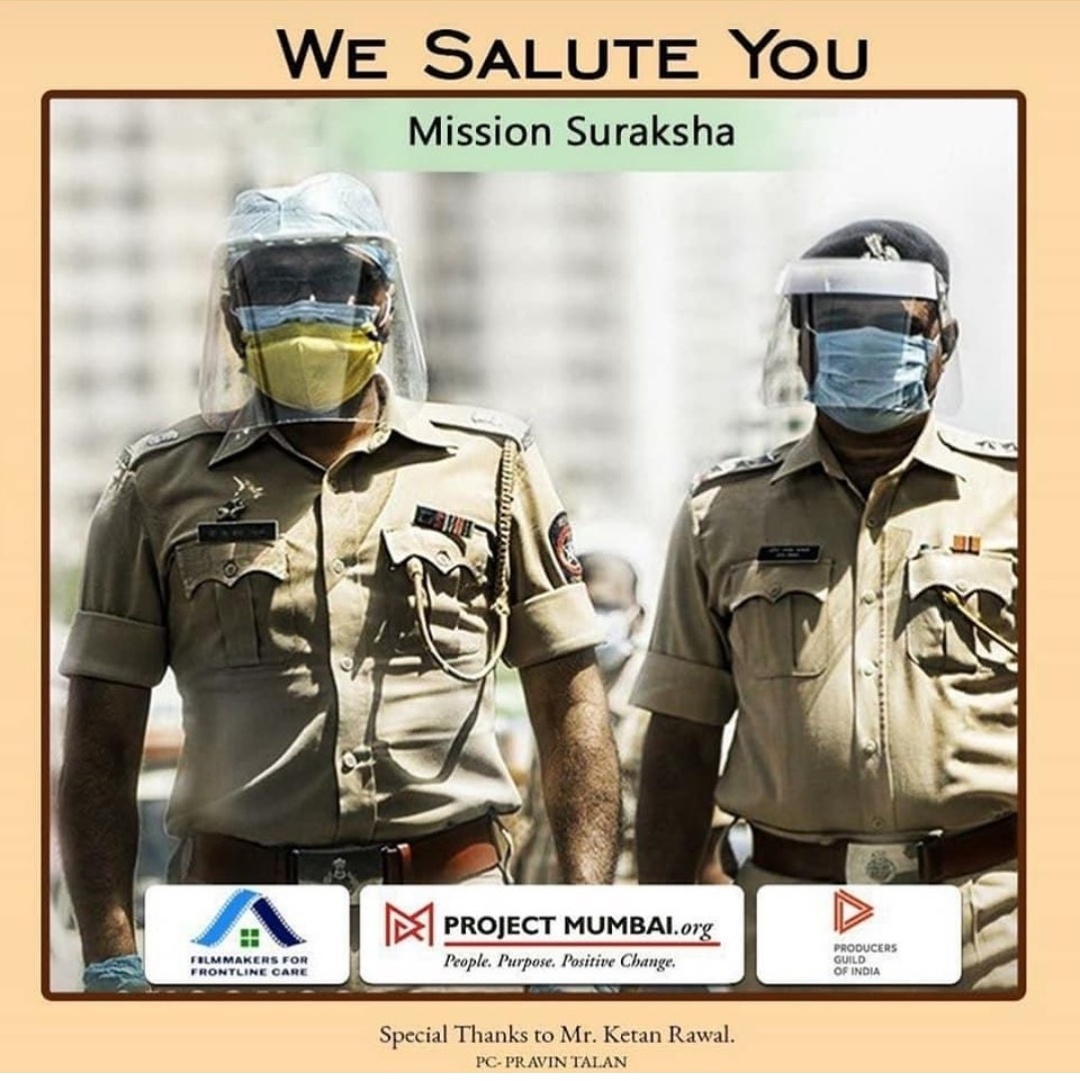 Project Mumbai supported by extremely able collaborated partners, provided 16 vanity vans for policemen on bandobast duty.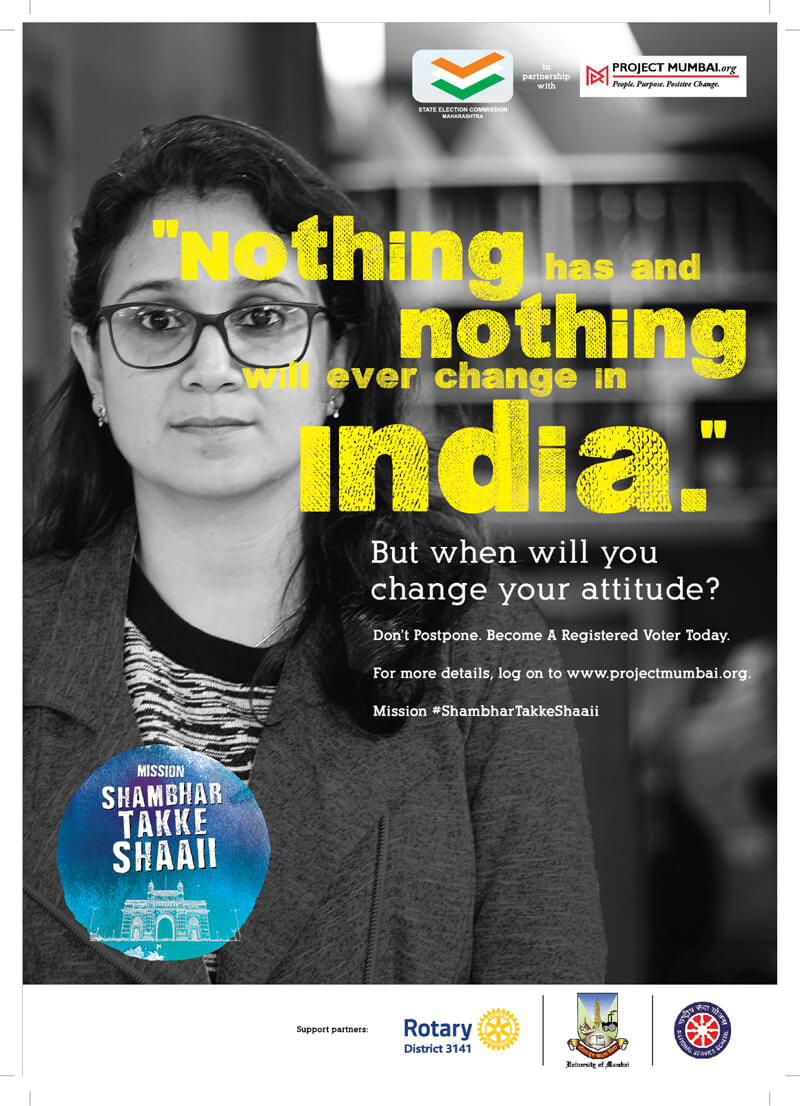 Shambar Takke Shaaii (STS) : Mission 2022
There is an equally large concern which results in a low voter turnout.–citizens who are not registered as voters or citizens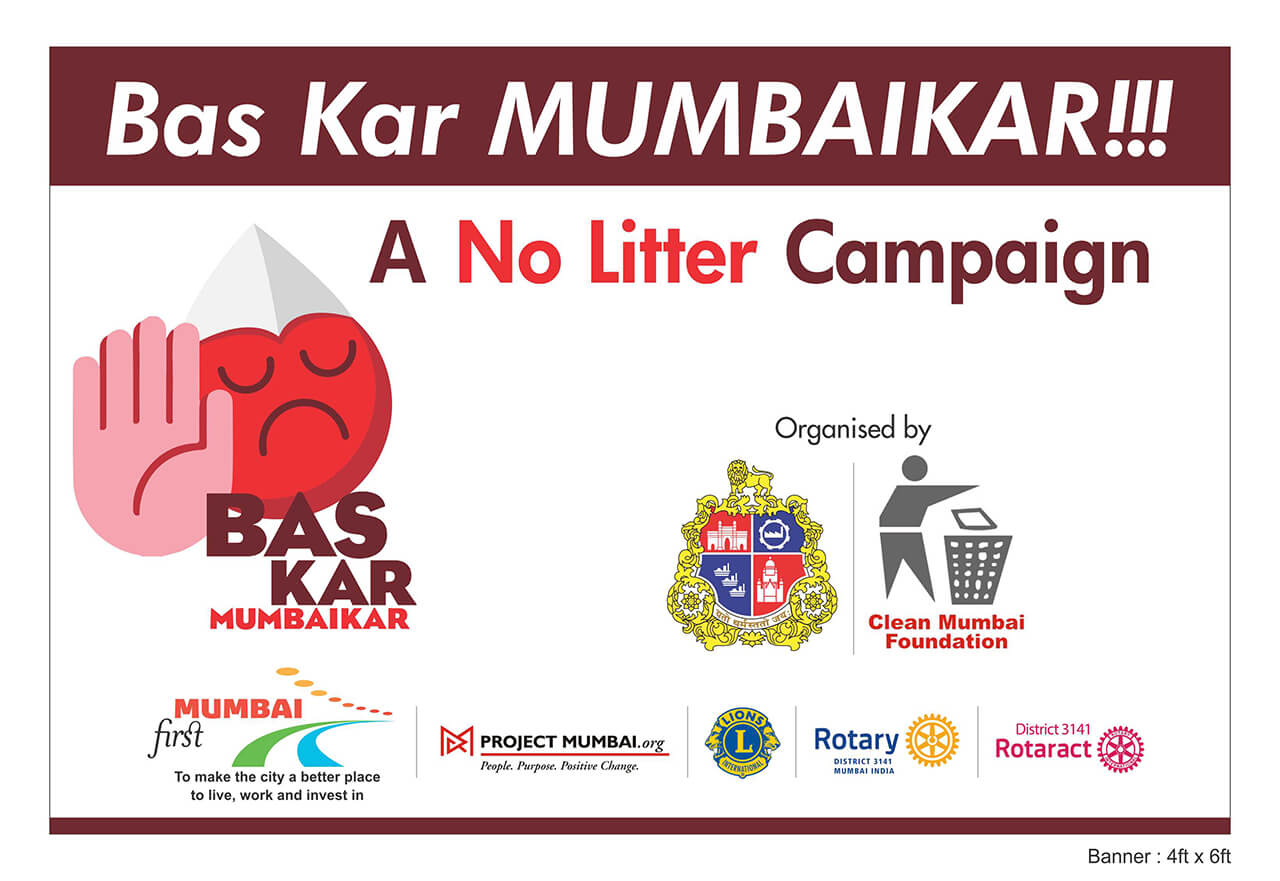 Bas Kar Mumbaikar – Anti littering drive
Project Mumbai is collaborating with clean Mumbai foundation and the MCGM to launch a massive anti littering drive called Bas Kar Mumbaikar (That's enough Mumbai residents).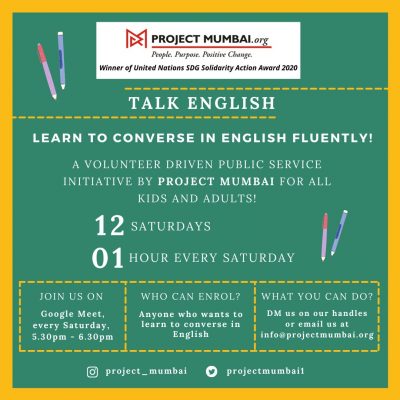 Talk English We are very excited to launch Talk English – a volunteer-driven public service initiative for children and adults,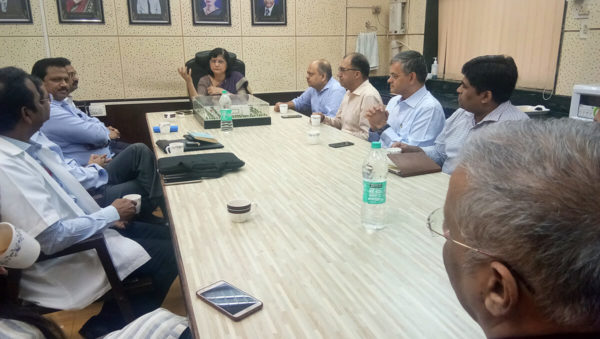 Seamless navigation at hospitals
Well designed and neatly painted signages. Technology supported navigation. Ease of movement – are somethings that we naturally associate with well endowed private institutions.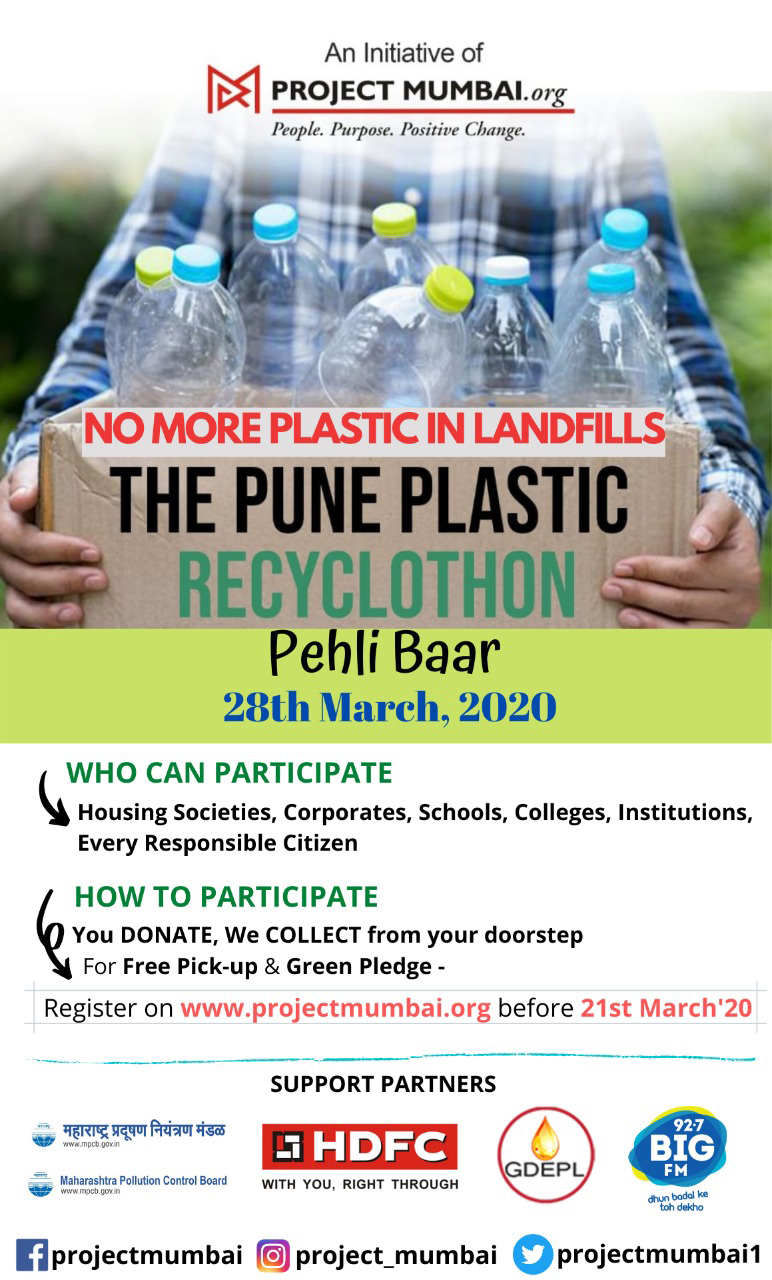 Pune Plastic Recyclothon The Plastic Recyclothon, a unique and award-winning initiative of Project Mumbai.org, launches